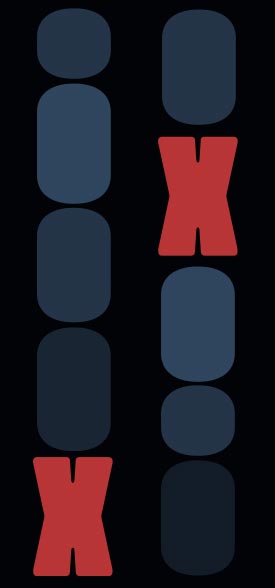 THE
GENOME DEFENSE
INSIDE THE EPIC LEGAL BATTLE TO DETERMINE WHO OWNS YOUR DNA
---
BY JORGE L. CONTRERAS
In this riveting, behind-the-scenes courtroom drama, a brilliant legal team battles corporate greed and government overreach for the fundamental right to control our genes.
"Eye-opening . . . Contreras brings the large cast of case participants to life with vivid prose, and the exciting final spectacle before the Supreme Court is heart-pumping . . . a thorough page-turner."
"A superb lesson on patents in general and the grotesque American patent system in particular . . . Contreras assembles a large cast of lawyers, judges, activists, scientists, and patients and engagingly describes four years of tortuous legal action that saw victory in federal court, reversal on appeal, and a final triumph in the Supreme Court . . . Fascinating."
"A gripping and important tale of how corporations were patenting our own genes and selling them back to us. Contreras give us front-row-seat access, deft character sketches and crystal-clear explanations of law and science."
"A remarkable, fast-paced read. Contreras tells the behind-the-scenes story of how the Supreme Court stopped the patenting of the human genome. He does it in such an engaging style that it's almost like reading a legal thriller."
"Remarkable. Contreras manages to make a book about the lawsuit that ended gene patenting in America read like a thriller. This book will not only inform you and stir your moral outrage, it will keep you on the edge of your seat."
"The Genome Defense provides an incomparable perspective on a landmark Supreme Court case, and it is a testament to the importance of intellectual property law to humanity's prosperity.
"Both a page-turner full of colorful characters and a profound commentary about how corporate giants use the law to monopolize knowledge—and what we can do about it."
One of "11 New Works of Nonfiction to Read this Season"
Demonstrators on the steps of the Supreme Court on the morning of oral arguments in Association for Molecular Pathology v. Myriad Genetics (Apr. 15, 2013)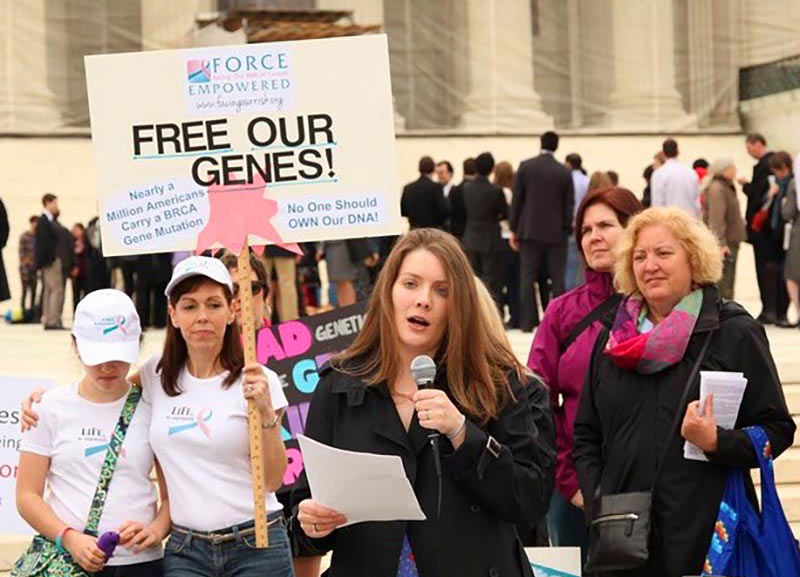 WHERE TO BUY THE GENOME DEFENSE